About Us
Bhavanash Sharma are Advocates & Solicitors in Malaysia providing legal services to businesses, government and individuals.
"Fiat Justitia, Ruat Caelum" (latin for let justice be done, though the heavens fall) is an accurate reflection of the force, passion, dedication and enthusiasm behind Messrs Bhavanash Sharma.
Founder and Partner Bhavanash Sharma is an accomplished and skilful litigation and trial lawyer. Called to the Malaysian Bar in 2002, he has eloquently handled countless trials and appeals at all tiers of Court including the highest court of the land, the Federal Court.
Bhavanash Sharma often acts on behalf of foreign law firms for cross border litigation having advised and represented conglomerates such as Daewoo and Yara, to name a few.
Almost 20 years in practice, today Bhavanash Sharma is a sought-after advocate with a carved niche in Employment Law. He also specialises in Contract Law, Land Law and Tort (Defamation, Negligence and Fraud) as well as Injunctions (Anton Piller, Mareva, Mandatory & Prohibitory).
Notably, he acted for over a hundred employees in a class action employment suit and separately, represented individual litigants against fraudulent land scams involving landowners, agents and solicitors.
Mr Sharma is a firm believer that justice must be accessible to all regardless of race, gender, colour, ethnicity or religion. The firm strives for excellence through its expertise and service, by standing tall for Justice and being committed to helping Clients' through their ordeal.
In 2020, Bhavanash Sharma was appointed as Advisor to the Board of Directors at Ideas Academy, a non-profit organisation helping refugees, stateless or undocumented children access high school education.
Meet Your Advocate
Bhavanash Sharma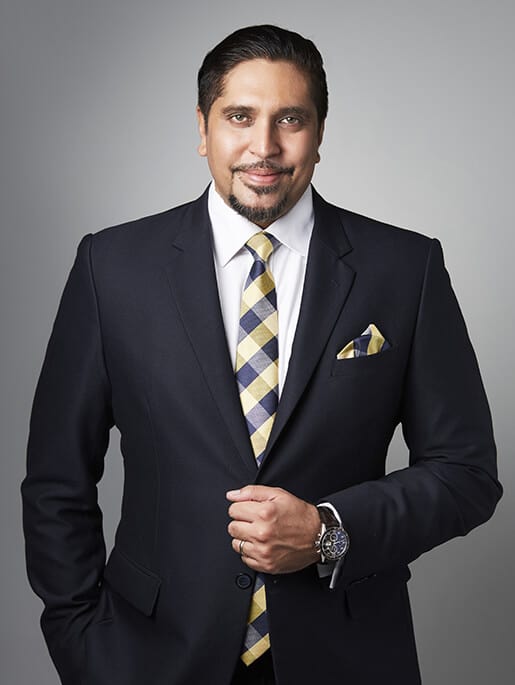 Let's Work Together
Get legal advice on your case. Book a free consultation with Bhavanash Sharma.